5 Ways to Be Healthier While on a Travel Nursing Assignment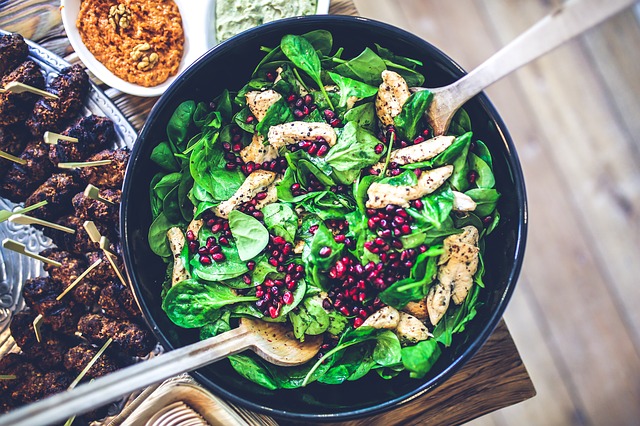 Even for people with more typical jobs, it's not always easy to eat healthy. Throw in the fact that you're a traveling healthcare professional, and eating healthy often takes a backseat to whatever is most convenient.
Often times, the most convenient meal options for traveling nurses are cafeterias or restaurants. But these options can easily challenge your waistline and your overall health.
Here are the top 3 reasons eating at restaurants or cafeterias is not so great for your health:
They often serve large portions.
Menu items are often higher in calories, fat, saturated fat, cholesterol, sodium, and are low in fiber.
You usually don't know the nutritional facts of the meals you're ordering.
Eating healthier while on your travel nursing assignment doesn't need to be hard. You just need to choose your foods wisely, use moderation, and stay active.
Here are our top tips for staying healthy while on your next travel assignment:
1. Drink more water
Nothing is better than water. It's a common misconception that drinks with zero calories or artificial sweeteners can be an alternative source of hydration, but that's not true.
Stay hydrated and stay away from sugary drinks! Even sugar stand-ins have been shown to have the same effect on your body as sugar. It's best to always carry a refillable water bottle with you to quench your thirst. 8 ounces of water every hour is recommended to prevent dehydration.
2. Eat in at least once a day
To save both calories and money during your assignment, try eating in for at least one meal a day. Shop at a grocery store for a few breakfast options like lower-sugar instant oatmeal, whole-grain breakfast cereal, power bars or breakfast bars. Look for brands low in sugar and saturated fat, but high in protein and fiber.
You can also find a local market and stock up on fresh fruit or vegetables for salads and snacks. Consider when you have the most time to prep a meal and plan for that to be your "eat in" meal.
3. Watch your portions
Moderation is a wonderful thing! You don't need to completely cut out restaurants or unhealthy foods. Instead, downsize your portions by ordering from the kids' menu, ordering an appetizer instead of an entrée, splitting an entree with a dining partner, or saving half for another meal.
4. Look for fruits and vegetables
Look for dishes that include high-nutrient, high-fiber fruits and vegetables. Entree salads or side salads made with spinach or romaine lettuce are a great way to get your vegetables.
Even if you order something like a fish or a chicken quesadilla, you can ask the restaurant to add some grilled vegetables on the side instead of fries.
5. Ask your waiter the important questions
There are some simple questions you can ask your waiter to ensure you're ordering the healthiest option of the meal you're craving. Here are a few:
Ask how a dish is prepared and served.
For example, you can request that your chicken be grilled instead of fried, which saves on the fats that come from frying.
Ask for sauces and dressings to be served on the side.
You can control the amount of calories that are added.
Ask that your entree be served with fresh vegetables or a side salad.
Request whole grains if possible.
Some restaurants offer whole-wheat bread, pasta, tortillas and even steamed brown rice.
These are just a few great ways to eat and live healthier while living the travel nursing lifestyle. There are many recipes and tips that allow you to eat even healthier while on assignment.
Looking for your next travel nursing assignment?
Voyage Healthcare has opportunities available across the country! Check out our current job openings here. You can also contact us at (800) 798-6035 or email us if you have any questions about traveling as a medical professional!