(Huffpost) Virginia Adopts Medicaid Expansion, Promising Health Coverage To Almost 400,000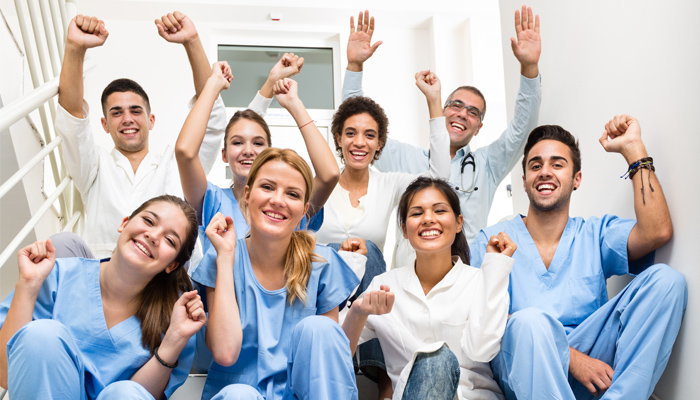 (HUFFPOST) Medicaid expansion is coming to Virginia after the state's legislature approved a bill Wednesday that would provide health coverage to as many as 400,000 low-income residents of the Old Dominion.
The majority-GOP General Assembly passed the measure with the votes of all Democratic legislators along with a minority of Republican lawmakers, bringing to a close the six-year debate over whether Virginia should accept funding from the Affordable Care Act to expand Medicaid. Gov. Ralph Northam (D), who campaigned in favor of Medicaid expansion last year, will sign the legislation.
"This budget is the culmination of five years of effort to bring our taxpayer dollars home from Washington and expand Medicaid. As a doctor, I'm so proud of the significant step we've taken together to help Virginians get quality, affordable care," Northam said in a news release.
Once the bill becomes law, Virginia will join 32 states and the District of Columbia in expanding Medicaid. Almost 400,000 Virginians may qualify for health coverage as a result, according to the state's Department of Medical Assistance Services. Benefits will become available at the beginning of next year, Northam told WTOP-FM Wednesday.
The Affordable Care Act calls for the program's benefits to be available to anyone earning up to 133 percent of the federal poverty level, or about $16,000 for a single person. Under the law, the federal government provides at least 90 percent of the funding for the expansion.
The Virginia legislation covers the state's share of the expenses via an assessment on hospitals. The bill also reduces state spending on other programs that provide health care to uninsured people.
"It's a historic day. Senate Democrats have been fighting for Medicaid expansion for years," state Senate Minority Leader Richard Saslaw (D) said at a news conference following Senate passage of the legislation Wednesday.