Pick Up A Shift, Get A $100 Bonus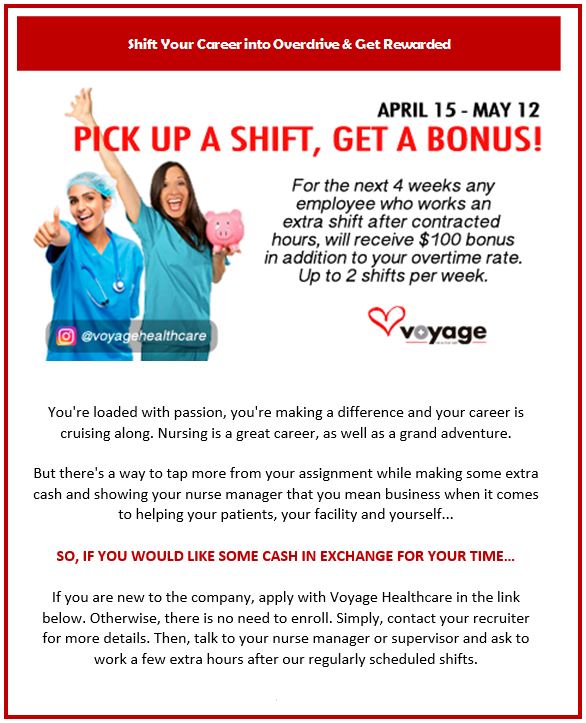 PICK UP A SHIFT, GET $100 BONUS!
For the next 4 weeks Voyage employee who works on extra shift after contracted hours will receive $100 bonus in addition to your overtime rate. Up to 2 shifts per week.
You're loaded with passion, you're making a difference and your career is cruising along. Nursing is a great career, as well as a grand adventure.
But there's a way to tap more from your assignment while making some extra cash and showing your nurse manager that you mean business when it comes to helping your patients, your facility and yourself…
SO, IF YOU WOULD LIKE SOME CASH IN EXCHANGE FOR YOUR TIME…
If you are new to the company, apply with Voyage Healthcare by clicking here . Otherwise, there is no need to enroll. Simply, contact your recruiter for more details. Then, talk to your nurse manager or supervisor and ask to work a few extra hours after our regularly scheduled shifts.
Contact Voyage and ask for your recruiter at 800.798.6035