The Best Travel Nursing Companies of 2018
Voyage has moved up in Ranking!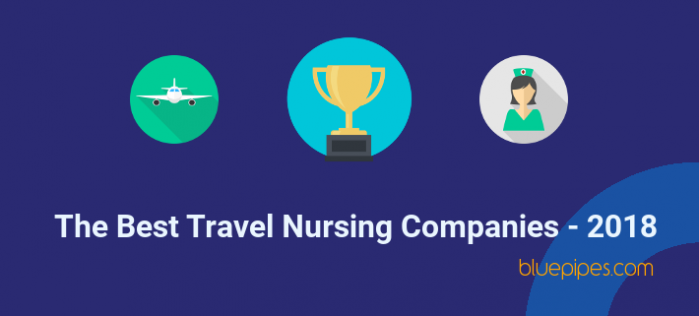 There are over 340 U.S. travel nurse companies, Voyage is honored to be ranked #19 by BluePipes.com
We are proud to be featured alongside so many inspiring companies on BluePipes Best Travel Nursing Companies of 2018. At Voyage, we believe nothing is more important than our people. We are an Ohana – the Hawaiian word for family – that includes our caregivers, employees, partners, and communities. We inspire each other and the industry through our values of trust, growth, innovation and efficiency.
We pride ourselves on consistently evolving the healthcare staffing model by utilizing:
Exceptional software solutions for online credentialing of healthcare professionals
Highly skilled healthcare staffing professionals with more than 30 years combined experience
Accessible digital medium in order to provide 24 hour support
JCAHO certification standards
One of the industry's most competitive compensation packages

Comprehensive medical benefits package
Fully matched 401k with immediate vesting
Life insurance for all full-time employees
Available Dental and Vision
Exceptional referral bonuses

The best and most personalized support team available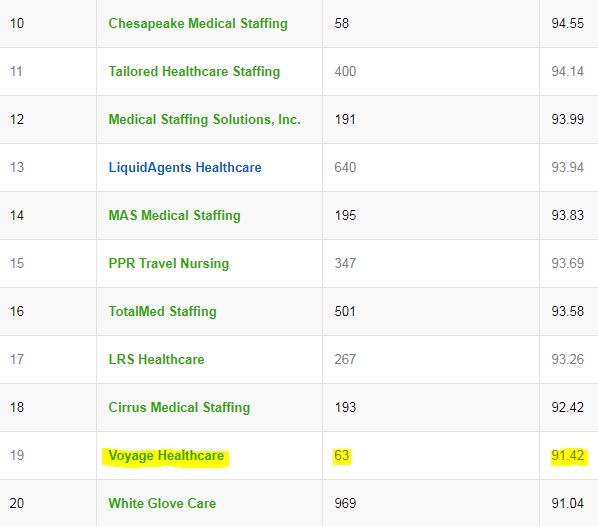 We know that there are many choices that you have when considering your facility's need for travelers or when considering a company as a healthcare professional. We pride ourselves in being able to provide many hundreds of referrals for any applicant to review or even speak to about Voyage.
Read the full article at Bluepipe.com >>> http://blog.bluepipes.com/the-best-travel-nursing-companies-2018/