Travel Nursing Tips – Overcoming The Challenges of Traveling With Children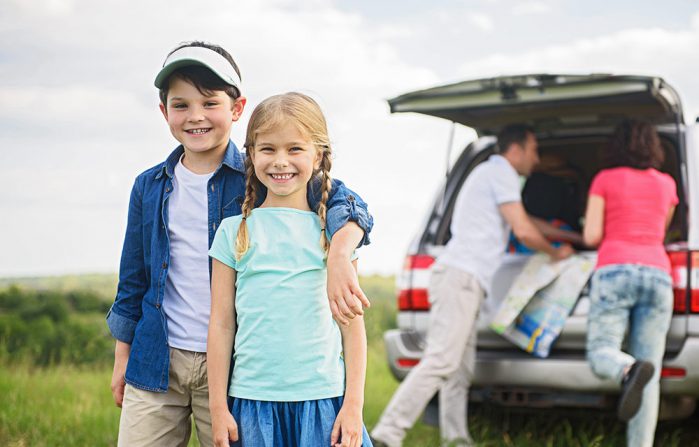 How can I travel with my kids when they have school?
This is one of the most prominent issues by travel nurses moving with children. How can I be a travel nurse when my kids have 9 months out of the year? It is true that trying to move your children from one school to another in the middle of the year would be messy and stressful, that's why the flexibility of travel nursing is so great. Travel nursing gives you the choice to pick where and when you move. With this option you can choose assignments around the area where your children are in school during the school year to avoid switching schools. Extensions on assignments also offer some options to keep you local to your children's school.
If you are feeling a little more adventurous, homeschooling and virtual schooling present alternatives for learning on the road. Taking your children with you on the move offers up some unique opportunities for learning. Learning on the move allows children the ability to experience and see things about the world that they would otherwise not have the opportunity to.
I'm unsure about moving my kids to a new place?
One concern you may have as parent for bringing your child on the road that is that it may be damaging to your children to move often. Instead let's open up to the potential benefits. Living is different parts of the country can acquaint your child with being open to people from background different from themselves. Travel Nursing can expose yourself and children to new places and experiences that you haven't had before, expanding your outlook through things such as seeing famous historical landmarks with your own eyes, or learning more about other cultures and lifestyles.
Another benefit of travel nursing with kids is you get to choose where you go so you can make sure that the location best fits the needs of your family. Certain locations may be better than others for entertaining activities for your family. For example, your kids are interested in hockey? Let's go north for a few months!
What if I get placed into an area that is less than ideal for children?
The choice is up to you with travel nursing. You can choose your next location to ensure the best housing options and safe areas for your family. Certain cities are also going to have cheaper options for housing with extra rooms than others. Getting to choose where you go can help you maximize your gains from work by minimizing costs from housing and other expenses. You can also pick cities near family or extended family in order to stay connected with family you may not otherwise get to see regularly, and also maybe get some help with the kids! With travel nursing it is up to you to decide the best place for your family to be.
Are online/virtual schools a good option?  
Online education may not be a good fit for every child, however, and some educational experts question whether it's the best way for young children to learn.
READ MORE HERE
List of Online Schools 
Arizona
California
Delaware
Florida
Illinois
Maryland
Minnesota
Nebraska
New Hampshire
New York
Ohio
Pennsylvania
There were 14 public cyber charter schools operating in Pennsylvania in 2013.
South Carolina
Utah
Virginia
Washington
West Virginia
CompuHigh/Whitmore School, accredited by AdvancED with NCAA approved courses
Wisconsin
[
edit
]