Voyage Healthcare: Your Partner in Travel Nursing
Are you a registered nurse looking for the perfect partner in travel nursing? Do you want to explore different places, meet new people, and gain valuable experience? If you answered yes to these questions, then travel nursing may be the perfect path for you! And when it comes to travel nursing, there's no better partner than Voyage Healthcare.
Voyage Healthcare is a leading nurse staffing agency that specializes in providing travel nursing assignments to RNs and LPNs across the United States. With over a decade of experience in the industry, Voyage Healthcare has established itself as a trusted and reliable partner for healthcare facilities and nurses alike.
Find Your Dream Job with Voyage Healthcare
If you're looking for travel nursing jobs, Voyage Healthcare offers a wide range of positions in different specialties and locations. Whether you're interested in working in the ICU, ER, or any other unit, Voyage Healthcare has travel nursing assignments that match your skills and preferences. And with our easy-to-use online platform, you can browse and apply for jobs with just a few clicks.
Count on Voyage Healthcare for Personalized Support
But Voyage Healthcare is more than just a job board. We're committed to providing our nurses with the support they need to succeed in their travel nursing careers. That's why we offer comprehensive benefits, including health insurance, 401(k), and referral bonuses. We also provide our nurses with personalized attention from our experienced recruiters, who are available 24/7 to assist you with any questions or concerns.
Prepare for Success with Voyage Healthcare
At Voyage Healthcare, we understand that travel nursing can be a daunting experience, especially if you're new to the field. That's why we provide our nurses with extensive orientation and training to ensure they're prepared for their assignments. We also offer continuing education programs and career development opportunities to help our nurses grow and advance in their careers.
But don't just take our word for it. Our nurses speak for themselves. According to our surveys, 97% of our nurses say they would recommend Voyage Healthcare to their colleagues. They appreciate the flexibility, freedom, and adventure that travel nursing offers, as well as the support and guidance they receive from Voyage Healthcare.
So, if you're ready to embark on a new adventure and take your nursing career to the next level, look no further than Voyage Healthcare. With our extensive network of healthcare facilities, competitive compensation packages, and exceptional support, we're your partner in travel nursing. Contact us today to learn more and start your journey!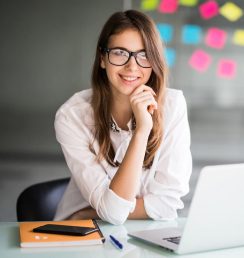 Don't forget to follow Voyage Healthcare on social media to stay up-to-date on the latest news and information about travel nursing and healthcare. You can find Voyage Healthcare on:
Facebook: https://www.facebook.com/VoyageHealth
Instagram: https://www.instagram.com/voyagehealthcare/
Twitter: https://twitter.com/Voyagetravel
LinkedIn: https://www.linkedin.com/company/voyage-healthcare/
TikTok: https://www.tiktok.com/@voyagehealthcare
Want to Know the Perks of Travel Nursing With Voyage Healthcare? Read more: https://www.voyagesolutions.com/blog/know-the-perks-of-travel-nursing/