Wisconsin Joins The ENLC & More
Wisconsin has joined the eNLC!

Until 06/11/2018, they will be participating BOTH the NLC & the eNLC. Therefore, those RN's holding a WI Compact state licensure will be able to work in all states (including NM, RI, CO) that are compact states.
Effective 06/11/2018 – they will no longer be in the NLC, and if NM, RI, CO has not joined the eNLC by that date, those that hold a WI Compact state licensure will have to obtain a NM, RI, CO single state licensure.
Additionally – Those RNs holding NM, RI, CO compact state licensure working in Arizona can apply at any time for a AZ single state licensure! The AZBON is accepting applications! They only caveat is the licensure will not be "ACTIVE" until 01/19/2018.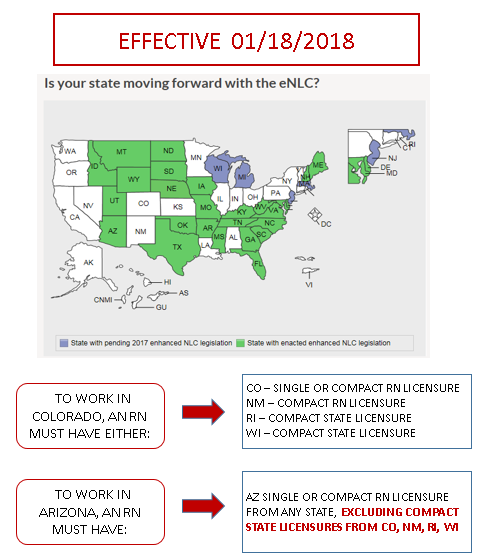 More updates coming soon…