Prime Picks: Essential Amazon Products for Nurses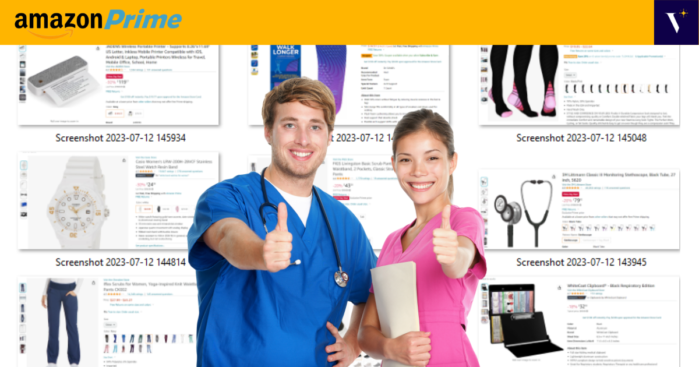 As healthcare professionals, nurses need reliable tools and resources to ensure they deliver the best care. We've curated a list of top-quality Amazon Prime picks specifically tailored for nurses. This is your one-stop-shop for all the must-have items for your challenging but rewarding profession.
Stethoscopes: Listen with Clarity

Nurses are often on the front lines, making accurate and dependable diagnoses. The 3M Littmann Classic III Monitoring Stethoscope offers high acoustic sensitivity for exceptional performance. It's a versatile tool for all nurses, providing dependable, clear, and crisp sound quality that you can trust.
Scrubs: Comfort and Durability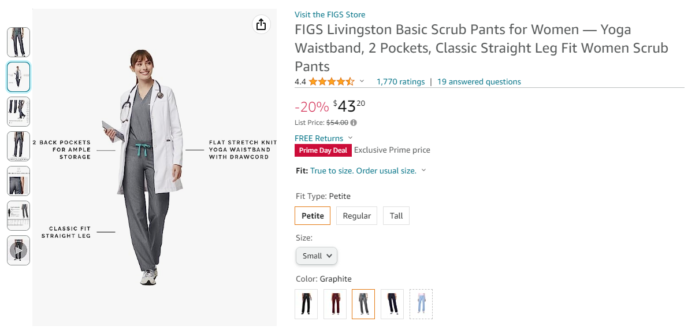 The FIGS livingston Basic are an excellent blend of comfort, durability, and style. Made with soft and breathable fabric, these scrubs will keep you comfortable during long shifts. The fitted design adds a touch of professionalism to your attire.
Shoes: Endurance for Long Shifts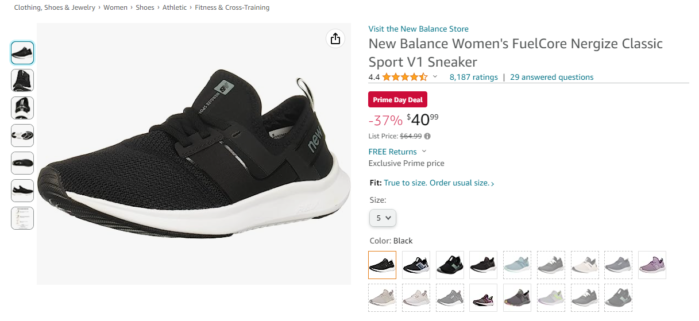 New Balance Women's FuelCore Nergize V1 Sneaker stands as a testament to endurance and comfort. Designed with supportive cushioning, these shoes can withstand long hours on your feet without sacrificing style.
Nursing Clipboards: Organize Your Responsibilities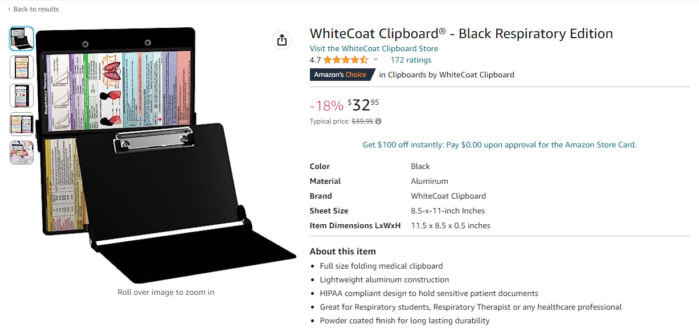 The WhiteCoat Clipboard is a nurse's best friend when it comes to keeping records straight. It has a foldable design, making it perfect for carrying around. The clipboard also features medical reference guides, making it a practical tool for every nurse.
Digital Watches: Track Your Timings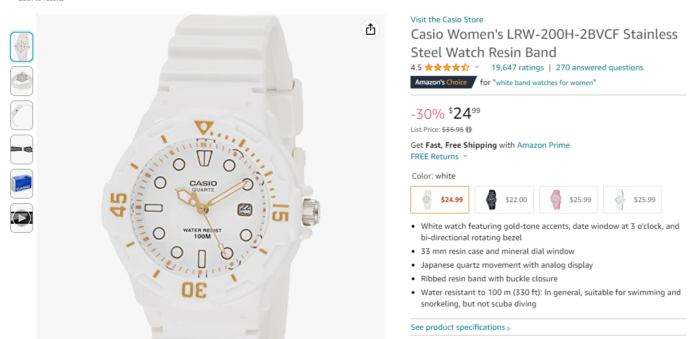 With the Casio Women's LRW200H-7BVCF Watch, you can easily track time for medication schedules, medical procedures, or even your break times. Its water-resistant design is a bonus, making it suitable for daily use in the healthcare environment.
Compression Socks: Enhance Blood Circulation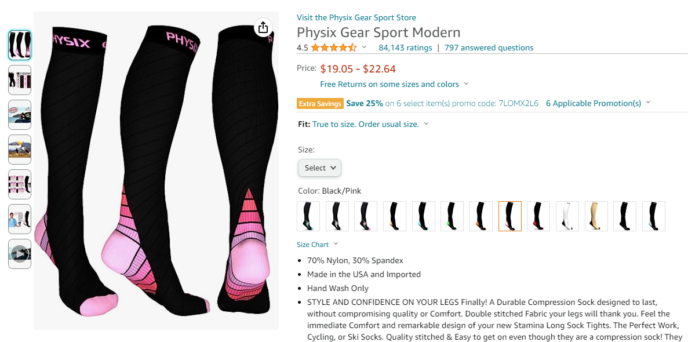 The Physix Gear Sport Compression Socks are designed to enhance blood circulation and reduce muscle strain, which is essential for nurses who spend long hours on their feet. The moisture-wicking fabric ensures your comfort throughout your shift.
Walk Longer: Dr Scholl's Insoles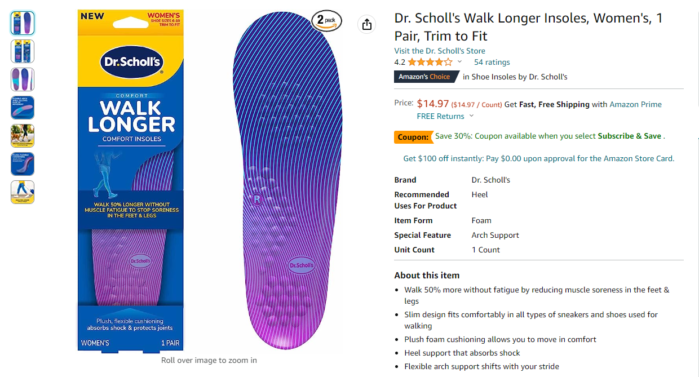 Attention, nurses! Bid farewell to weary feet thanks to Dr. Scholl's Walk Longer Insoles. These transformative accessories diminish foot and leg muscle discomfort, empowering you to cover 50% more distance without any fatigue. What's more, their sleek profile seamlessly fits into various styles of sneakers and shoes. Your feet will indeed be grateful for this outstanding deal!
Printing on The Go: Essentials for Seasonal Travelers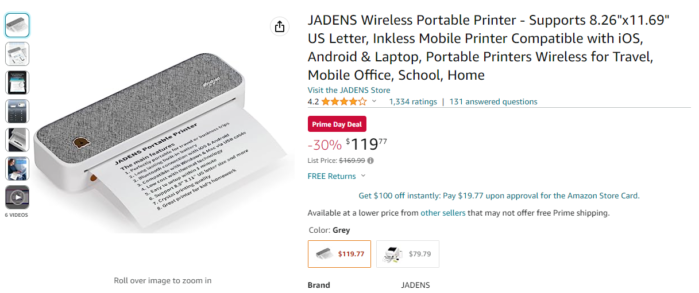 Discover the magic of Jadens Wireless Printer the no-ink printer, the ultimate solution for printing rudimentary documents such as recipes, forms, letters, assignments, study materials, and travel documents. Leveraging sophisticated thermal technology, this printer eliminates the need for ink, toner, or ribbon expenses. With each thermal paper costing a mere $0.07, you stand to save hundreds of dollars annually. This makes it an excellent choice for home use, small offices, and schools.
Tupperware Are Key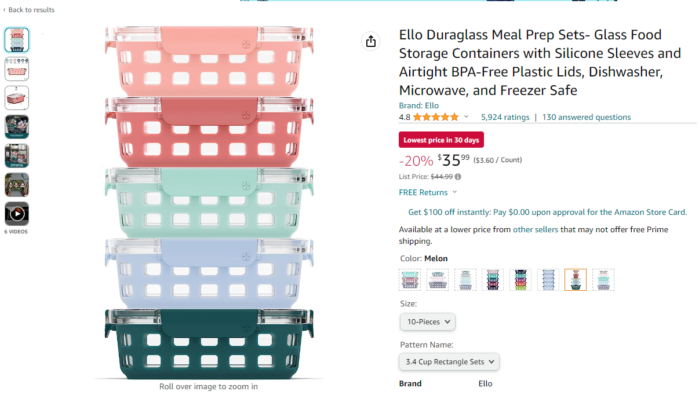 Ello Duraglass Meal Prep Sets These Tupperware items are a fantastic resource for travel nurses always on the move. The storage set comprises five 3.4 cup glass food containers, each paired with a BPA-free plastic locking lid, ensuring food stays fresh for extended periods.
This list of Amazon Prime Picks for Nurses is designed to make your professional life easier and more efficient. Remember, these items are not just investments in your career, but also tools that ensure your patients get the care they deserve. Take advantage of these excellent Amazon deals and level up your nursing game today!
Don't forget to follow Voyage Healthcare on social media to stay up-to-date on the latest news and information about travel nursing and healthcare. You can find Voyage Healthcare on:
Facebook:
Instagram: https://www.instagram.com/voyagehealthcare/
Twitter: https://twitter.com/Voyagetravel
LinkedIn: https://www.linkedin.com/company/voyage-healthcare/
TikTok: https://www.tiktok.com/@voyagehealthcare
Learn how Voyage Healthcare can be your partner in travel nursing – Read more: https://www.voyagesolutions.com/blog/voyage-healthcare-your-partner-in-travel-nursing/